The latest update for iOS, which was released shortly after the announcement of the iPhone 15, Apple Watch Series 9, and Apple Watch Ultra 2 at the "Wonderlust" event, comes with plenty of improvements such as StandBy mode or NameDrop.
However, one of the most remarkable additions to the OS is the Live Stickers feature, which allows users to transform their photos and live photos into customized stickers to send in Messages.
Live Stickers builds on the tap-and-lift photo feature from iOS 16, which enables users to remove the background of their images. With the new feature, users can add effects to the cut-out images and save the stickers in the app drawer in Messages.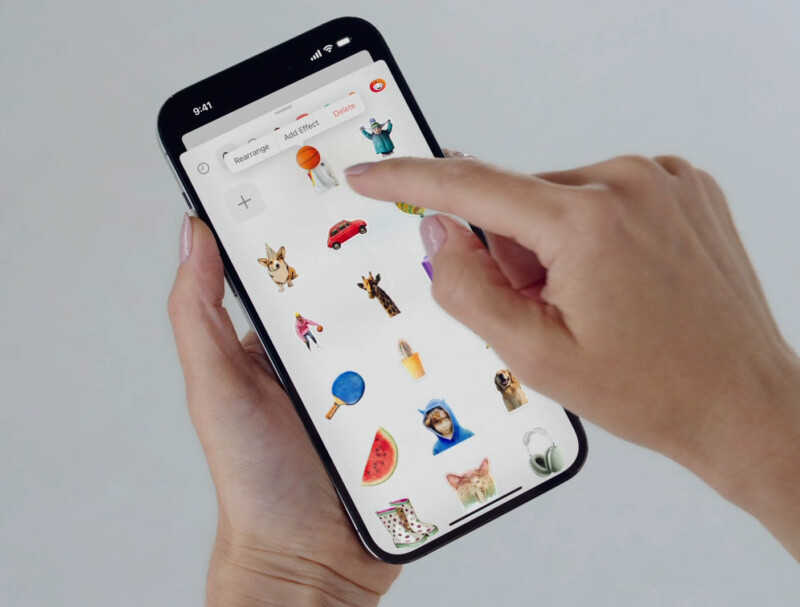 Follow these simple steps to create your own stickers to share in Messages.
How to make Live Stickers in iOS 17
Open your Messages app and tap new message from the top or select any of your conversations, or simply select a current conversation.
Tap the plus icon (+) beside the typing field.
Tap Stickers from the menu.
Choose the Stickers tab or a folded-over circle icon next to the most recent.
Tap the large plus (+) button to open the Photos gallery.
You can highlight and only show live photos by tapping the Live tab.
Select a photo or live photo (with cutout) and then tap Add Sticker.
Your customized sticker will be automatically added to the Stickers app in Messages, where you can easily Rearrange, Add Effect, or Delete it as needed. If you choose to Add Effect, you'll be able to give your sticker a unique touch, such as adding a white outline to make it look more like a traditional sticker.