When Qualcomm unveiled its new flagship chipset Snapdragon 888 at the end of last year, the Realme brand promised to deploy it in its future smartphone. In promotional materials, it was referred to as "Race", apparently only an internal designation. However, the sales name will not be far from racing, as the official invitation to the premiere reveals the name to be Realme GT 5G.
Realme have also posted some of its official images on its Weibo profile prior to the official launch in a week's time. The GT 5G will come in at least two different colours, as for now revealed to be Blue and Yellow leather variants. It has also been exposed that the Realme GT 5G will feature a 64MP triple camera setup on the back.
As welcomed news is that the upcoming Realme GT 5G will retain a 3.5mm audio jack which has been omitted by many manufacturers recently in their new flagships, although the 3.5mm still has a very strong base of upholders.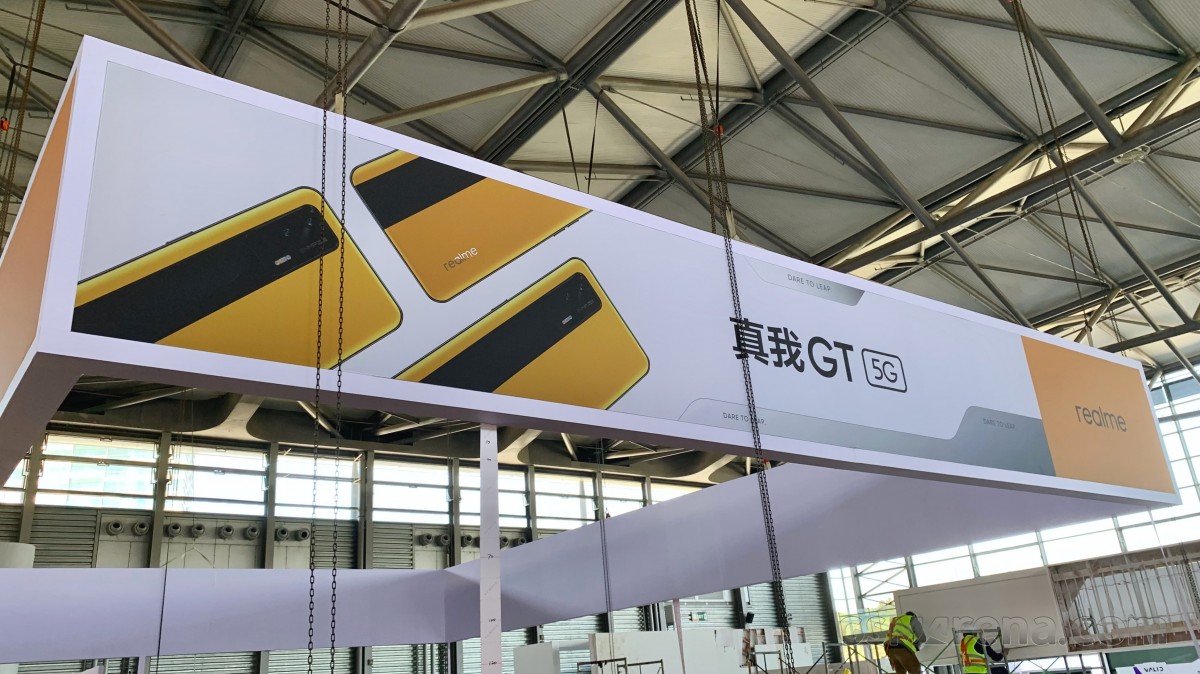 Update 25/02: The Realme GT screen has just been confirmed as AMOLED made by Samsung with a high 120Hz refresh rate and with a hidden fingerprint sensor underneath.
The smartphone also will also support 65W USB-C fast charging as China's 3C certification agency revealed in its certification listing.
Realme GT 5G Specs
As it has been rumoured numerous times, official confirmation came from Realme on 25/02, that the Realme GT 5G, codenamed Realme Race or RMX2022 will be powered by the new Qualcomm's Snapdragon 888 chipset at up to 2.84 GHz clocking frequency which supports 5G, HDR+ and Wi-Fi 6 natively, extreme 12GB LPDDR5 RAM, and 256GB UFS 3.1 storage.
On 25/02, Realme has also released information about the device's price starting at CNY2,999 ($465, £328 after conversion), which is incredibly low for a smartphone of higher class. this might, however, be for a variant with lower then 12GB RAM and lower then 256GB storage.
The phone's announcement is planned to happen in China on 4 March and may appear in the global market in a few weeks time after that.