Couple weeks back we have informed you that Xiaomi is officially launching its new flagship, however, that was only for China and its market. Today, we have finally seen an official launch event introducing the newest Mi 11 flagship to the global market.
Many features are the same as the Chinese model, however, in approx. 1.5hour video, we got to see some interesting features the new Xiaomi Mi 11 gets.
Xiaomi Mi 11: Hardware
⚙ As known from the recent release in China, the Mi 11 gets the most recent, most powerful Qualcomm's Snapdragon 888 chipset, which natively supports 5G, is more power-efficient than previous models with. The chipset includes the Adreno 660 GPU (introduced in Dec 2020) for enough performance while playing the most recent games and HDR+.
Xiaomi Mi 11: Display
📱 The Xiaomi Mi 11 has a 6.81-inch WQHD+ display with staggering 3200x1440p and 515ppi (pixels per inch) running at 120Hz frequency which by given specs is very comparable to the recently released Samsung Galaxy S21 Ultra.
The display brightness reaches amazing 1500 nits, making it much better in outdoor use. The display also features with an incredibly responsive 480Hz touch-sampling rate and edge sensors for accuracy.
The display also supports multiscaling, which is basically taking low res video and adapt it for high-resolution screens, relatively improving its quality.
The screen is protected by Gorilla Glass Victus, promising extended durability on falls from up to 2m. This, as we all know, may not always be guaranteed, depending on the angle, speed etc. of the fall.
The display also supports new HDR+ video processing, increasing the contrast and vibrance of the video.
Interesting fact/note: It seems, that many of the following specs are edge to edge with the new Samsung S21 Ultra, which would make it a direct competitor to Xiaomi. However, for some reason, the new Mi 11 was instead only compared to (attacked against) the iPhone 12 Pro in the last night's keynote.
Xiaomi Mi 11: Camera
📷 This year, Xiaomi seemed to really aim their focus on to the camera hardware resulting Mi 11 promising great, easy and up to 30% faster photo capturing experience and with the large 108MP 1/1.33″ sensor it will also excel in the low light conditions.
The main lens is accompanied with 13MP ultra-wide sensor capable of taking pictures in 123° angle and 3-10cm Telemacro sensor, which promises to capture truly amazing details in your macro photos.
One of the advantage to other flagships may be that the Mi 11 is capable to use the night mode on all of its three camera sensors, where competitors are usually able to that only on the main sensor.
One-click AI modes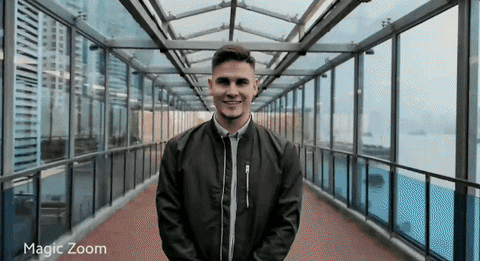 We have also been shown multiple camera functions called 'One-click AI camera' including 8 cinematic video filters, ultra night mode, a mode for very low/almost no light or fully customizable timelapse video mode.
It seems that all of them work pretty well, especially the low light and almost no light mode show really astonishing results.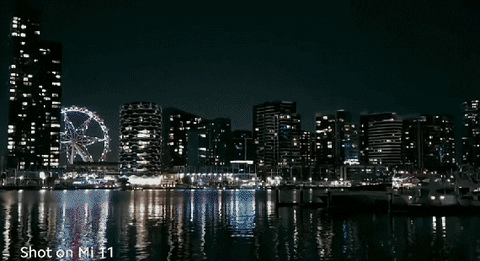 Xiaomi Mi 11: Battery and charging
🔋 The Xiaomi Mi 11 is powered by 4600mAh battery, which is not the most ever introduced, but thanks to the new chipset Snapdragon 888 it might get us through the day without any issues. We will have to wait a bit longer for battery life to be properly evaluated by other sources.
Bad news and good news
⚡ Xiaomi announced, that they will not include their standard 18W charger in the box, in exchange, however, they will include their 55W GaN wired fast charger which comes as a great surprise. Xiaomi claims that you can charge your phone from 0-100% in lighting 45 minutes.
The Mi 11 also supports fast 50W wireless charging (wireless charger not included in the box) and 10% reverse charging (ie. charge your smartwatch with your phone). With the 50W wireless charger, you will be able to charge your phone from 0-100% in 53 minutes.
Xiaomi Mi 11: Operating system
The smartphone kicks off with the most recent Android 11 operating system and custom Xiaomi's user interface MIUI 12.5 featuring a fingerprint sensor which also acts as a heart rate monitor inbuilt into the display.
The MIUI 12.5 will begin its rollout among other smartphones in Q2 2021.
Xiaomi Mi 11: Release date & Price
The Xiaomi Mi 11 launches firstly in Europe in February and gets to the UK a bit later on in March. There is no official release date yet for the US.
💸 Also this year, Xiaomi follows the same path and gives its flagship favourable price tags. Prices have been released only for the EU market so far other markets might differ only due to the applied tax/vat.
8GB RAM + 128GB interntal storage – 749€ (£656, $905, AU$1175)
8GB RAM + 256GB interntal storage – 799€ (£700, $966, AU$1252)
There are 3 different colour variants you can choose from: Horizon Blue, Midnight Gray and Cloud White (available as a premium colour, on some markets).
In some countries, the Xiaomi will offer an extended 2-year warranty and 1-year one-time free screen repair (subject to availability and conditions).
Is Xiaomi Mi 11 worth buying?
The recently introduced Mi 11 has certainly made a big step forward and offers so many great features, with the newest, most powerful hardware, great camera with many functions (focus on cinematic shots, low light performance), brilliant display and in addition, you get an 'anti-bacterial' case and fast 55W charger included in the box. This all comes wrapped in a very favourable price under €800/£700.
We still might have to wait few weeks for first real on-hand results, but even now we dare to say that the price-value ratio of the new Xiaomi Mi 11 exceeds any currently available flasghip smartphones and youdon't have to hesitate if you are thinking about buying one.
You can watch the global launch event here: